Hi everyone! How are y'all holding up? Sorry for the disappearance! Weeks turned to months and I kept waiting for the "perfect" moment to start writing again... I guess writing to my friends makes me nervous? My day job is easy — it's far easier to write about the importance of salicylic acid than it is to piece together my inner musings. Words flow like water when I can't see the faces on the other side of the screen.. just like cyberbullying I guess!
Much to my surprise, I've really enjoyed this summer. Long walks with good friends, grinding my own coffee beans, frisbee at the park, petting dogs (shocking), the combined scent of sunblock and bug spray. Long aimless drives with no destination in sight as the sun beats down on me. I feel at peace for once.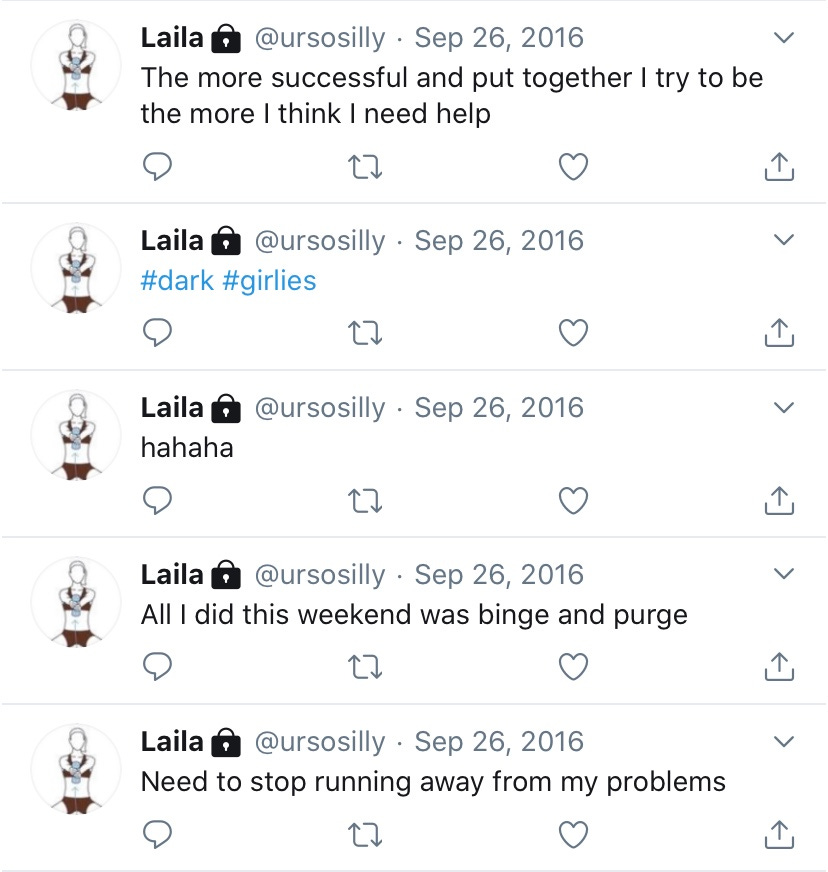 Last night I stumbled upon my private twitter and spent an hour scrolling through it. Normally, I avoid reading anything I wrote back in the day because it makes me cringe but I'm glad I took the time to revisit past emotions. We often forget the people we used to be… the prior iterations of ourselves that we aren't so proud of. It was a painful experience — so many unanswered cries for help and an eating disorder that disillusioned me into thinking so lowly of myself. I don't claim that version of me, but to pretend none of it happened would be a cruel disservice to myself and all the progress I have made. At 23, I finally feel as though I've come into my own as a person. Leave it to me to find stability as the world chaotically crumbles around me.
We get it, you read
The last time I read this much was the summer of 2009 when I was on a mission to win the summer library trophy for the last time.
Nonfiction Recs
The Untethered Soul challenged everything I believed in. The ideas are hard to digest and I had a mental breakdown halfway through but… Some (me) would say.. life changing?
Atomic Habits was a quick read and while some of the tips were self-explanatory I would still recommend it. Guess who has flossed 10 days in a row!!!
Three Women was a great book to read if you are looking to gain some perspective. It centered around female sexuality, desire, and how cruel the world can be at times.
You're Not Listening should be required reading for all of us.
Fiction Recs
9 Perfect Strangers (thriller), Small Great Things (race relations), The Nightingale (surviving world war 2), It Ends With Us (abusive love), She Regrets Nothing (the perils of social climbing), Emergency Contact (modern romance)
"Film"
After doing the math it has come to my attention that I have seen 63 movies this quarantine…
Loved: Feel The Beat, The Fuck It List, Dirty Dancing, Jumangi, Imitation Games, Mirror Mirror, The Hate U Give, Selma
Medium: 21st Century Women, Pride and Prejudice, Free Form Last Dance, The Other Guys, The Half Of It, Roman Holiday, Kissing Booth 2
Hated: Palm Springs, Frances Ha, The Firm, The Goldfinch, Anna Karenina
Tunes
Thanks @ god for a rainy weekend to accompany the new Taylor Swift album. After listening to it for 48 hours straight here are my favorites — the last great american dynasty, the 1, cardigan, invisible strings, seven. Final answer. I also want to raise a glass to the new Noah Cyrus EP, Glass Animals' latest singles, and Cabin Fever by JADEN. I recently updated all of my Spotify playlists if you'd like to give them a listen (or laugh).
Materialism is very much alive
I went on a spending spree in July for no good reason. It felt like back to school shopping but.. I'm not going anywhere…
Need Supply Co. is going out of business and as a result, everything is on sale. Like a vulture, I copped 3 winter coats and these Ganni sneakers.
These Amazon leggings were just as comfy as the Tik Tokers said they would be.
Matches Fashion has a ton of cute high-end swimsuits on sale. I've decided to start caring about quality ~ rather than buying everything that goes on sale at Zara only to have it shrink in the wash 4 days later.
Vestiaire Collective is my favorite site to cop vintage designer bags.
FIN
Thanks to Aisha I have jumped on the Chloe Ting 2 week ab journey. Only 10 more days until I'm jacked apparently.
Speaking of Aisha we are moving to Austin for the month of August. Looking forward to a month of outdoor hikes and walking to get iced coffees. Wish us luck!
Amazon Affiliate links were used so consider this your warning. All opinions are my own.